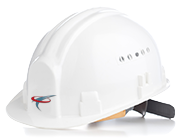 Whatever you are building,
we know our concrete is an integral part of the process.
At Atlantic Concrete Services, we pride ourselves on being efficient, affordable, and displaying excellence in our product.
From the home builder to companies requiring concrete services, we can give you a great quote and an even better product.
"Cost effective and time saving concrete solution"











—

GAVIN COTTERELL – HUTCHINSON BUILDERS

I would just like to again forward our thanks and appreciation for the work you and your team did at our Ormeau yard. The direction that you offered us not only saved us money but also increased the usability of our Concrete Hardstand that you installed for us. The speed and ability with which you and your team worked was sensational and I would like to say we would recommend your services to anyone requiring a cost effective and time saving concrete solution.
"Great team & extremely professional service!"

When it came time for me to require Excavation and Concreting services I contacted David and from the get go he was eager and prepared to go the extra mile. They made the project extremely easy, only having to deal with one company not several. Not only did they excavate my old concrete slab, they also removed all the rubbish in a cost and time effective way. David organised the concrete, the pump, and all required extras to get the job done and he also recommended and installed a drainage solution that suited our needs. David gave great advice on the finishing of the slab and the end product looks sensational with a Sandstone effect that David supplied. I cannot thank the team at Atlantic Concrete Services enough for the fantastic job that they did and my wife and I cannot recommend them highly enough.